Adult Ed Student Resources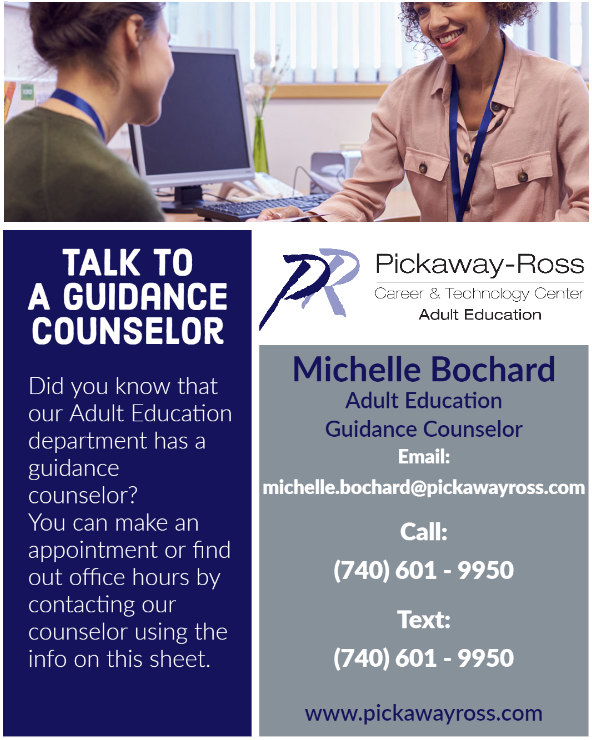 ARE YOU EXPERIENCING A CRISIS?
If you are in need of help, a Crisis Help Line is available. Click here for more information about how to contact a crisis counselor.
To request an additional copy of your Pickaway-Ross CTC Adult Education transcript, please complete the Transcript Request Form below. The transcript fee is $10.00 per transcript. Please allow 7-10 business days for processing. Official transcripts will not be released if you have an outstanding balanced owed to Pickaway-Ross CTC.