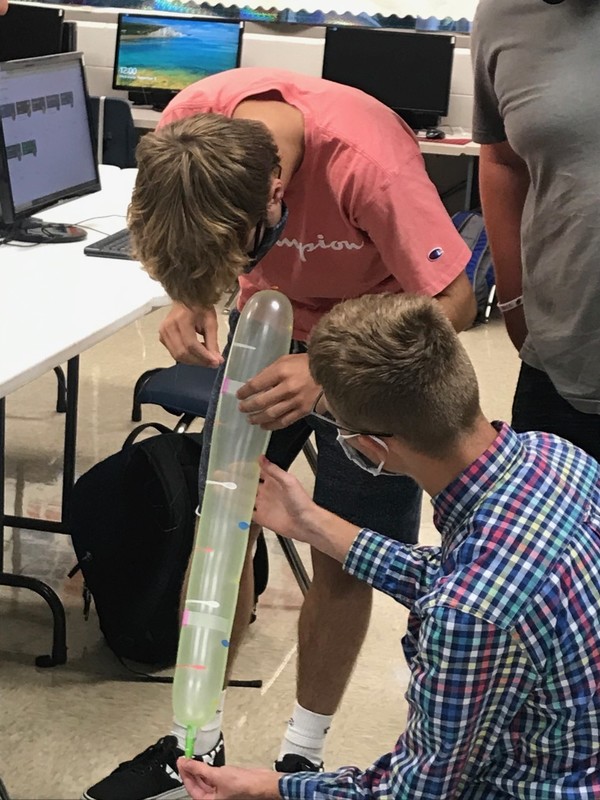 Aviation students at Zane Trace High School put their newly acquired engineering practice skills to the test recently by building heavy balloon rockets. Paired in teams, the students were tasked to see which group could make their rocket carry the most cargo (paper clips) to space with limited supplies available.
The winning team was sophomores Daniel Barnhart, Hayden Brannigan and Colby Forcum, whose rocket carried 18 paper clips. The second-place team was another group of sophomores: Garrett Ramsey, Isaac Thornton and Henry Zitzelberger, whose rocket carried 12 paper clips. Third place went to seniors Logan McDowell, Dillon Vollmar and Spencer Wycinski with a rocket that carried eight paper clips.
Before this activity, the students learned about the Apollo 13 mission that ended quickly when the crew experienced an explosion on board that left one oxygen tank destroyed and the other damaged. With the help of engineering practices, NASA was able to help the crew complete a repair with only the supplies on board and get the crew home safely.
The aviation class is taught by Sara Thornton, a satellite instructor for Pickaway-Ross.