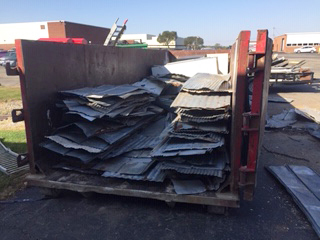 Gary Mitchel's classes in the Industrial Arts Department of Logan Elm High School are collecting scrap metal to be recycled.
Proceeds from the sale of the materials are used to fund a scholarship for a graduating senior each year.
Mitchel's Industrial Arts are satellite classes of Pickaway-Ross.
Donations of scrap metal may be left beside the recycling bin located in front of the Ag/Metals building near the athletic stadium.
For more information, e-mail Mitchel at gary.mitchel@loganelm.org.