Students are nominated by staff members when they exhibit one of the four pillars of GRIT- Gratitude, Respect, Initiative and Tenacity. Congratulations to our recent GRIT award winners! 🏆 Isiah Daniels, Westfall, Visual Communication & Design Madison Kearney, Westfall, Health Science Kally Sexton, Huntington, Health Science Breanna Roberts, Unioto, Veterinary Assisting Katie Thompson, Southeastern, Law & Public Safety Simon Coatney, Circleville, Machining & Advanced Manufacturing Kaiden Long, Paint Valley, Commercial Carpentry Kierston Radcliff, Circleville, Early Childhood Education Akasha Watkins, Circleville, Cosmetology #PRCTCProud #WeHaveGRIT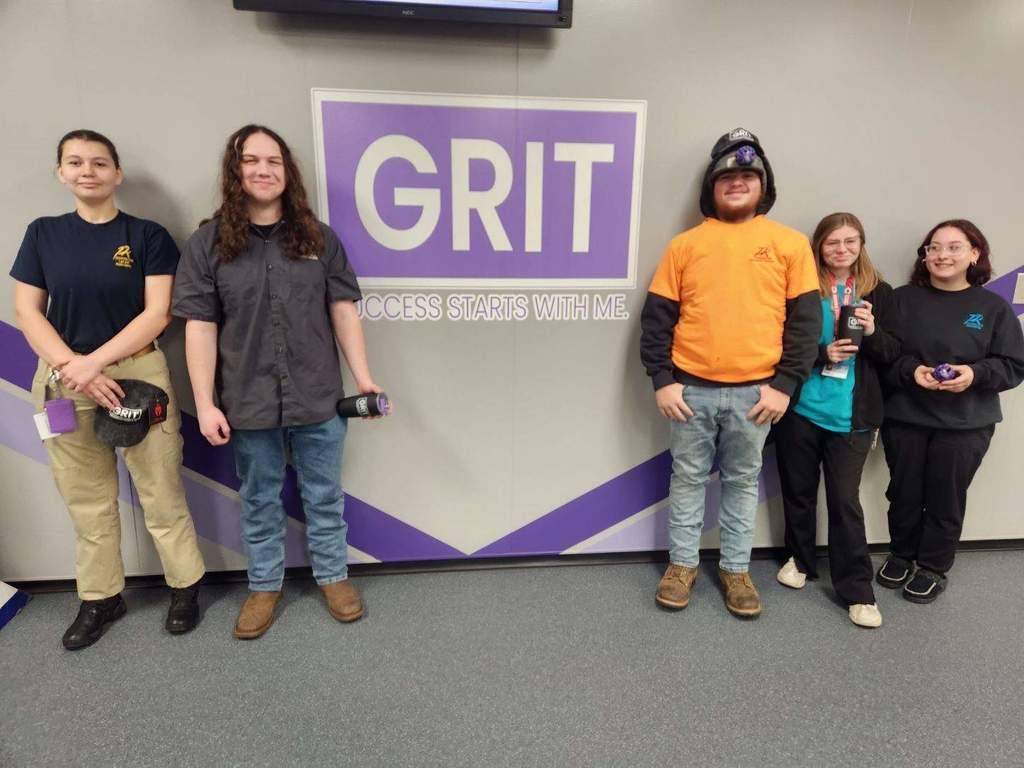 November is National Career Development Month!👷 🏥 🔧 At Pickaway-Ross, career development is our focus every day. Students learn in-demand skills and have great opportunities to use them in the field. Diesel & Heavy Truck senior Brodee Collins (Adena) is developing his career while on job placement at Transport Specialist. #PRCTCWorks #CareerTechOhio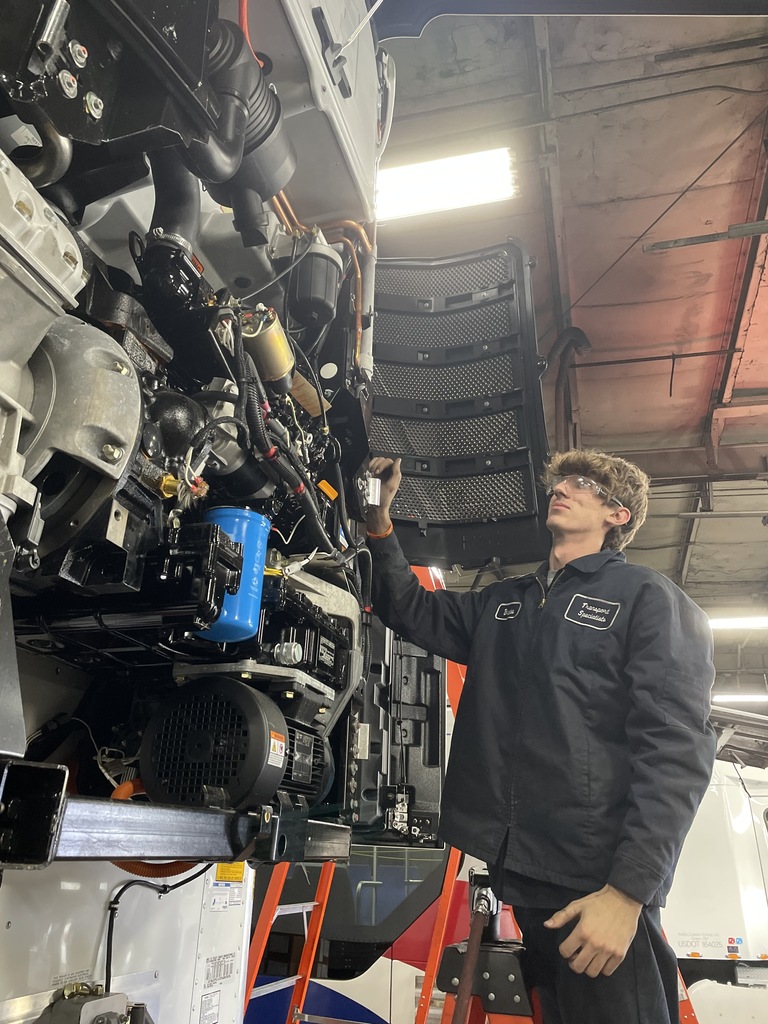 Sit in a classroom or make money? The answer should be easy! 🤑 Precision Welding Technologies student Charlie Woods (Zane Trace High School) is on placement at MHC Road Ready Center where he can learn and earn! #PRCTCProud #PRCTCWorks #CareerTechOhio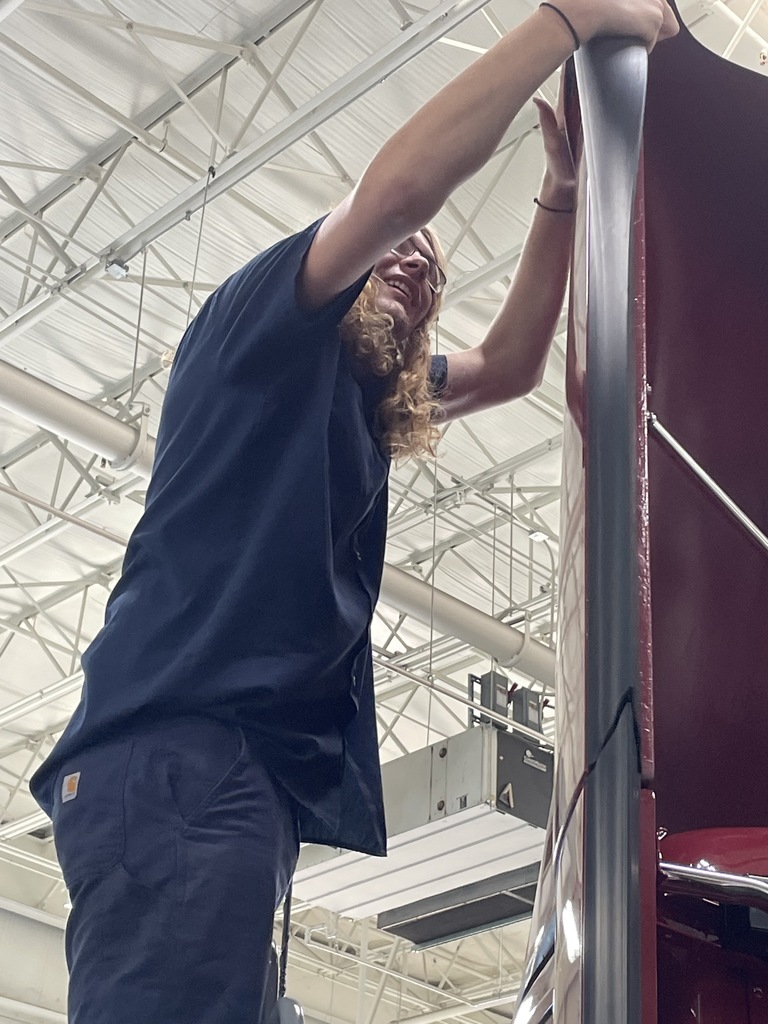 📣 You get a computer, You get a computer!📣 Thanks to the Emergency Connectivity Fund grant, every Pickaway-Ross student will get a Chromebook to use at school and home. Learn more about the grant and rollout on this week's News feature at
https://www.pickawayross.com/article/911521
. #PRCTCProud

Join us for Pancakes with Santa! Our Student Council will once again host this fundraiser. Enjoy pancakes and pictures with Santa with your donation. Take part in our 50/50 raffle and take home some spending cash or spend it right away with our craft vendors. For more information, see
https://www.facebook.com/events/1288669701868451/?ref=newsfeed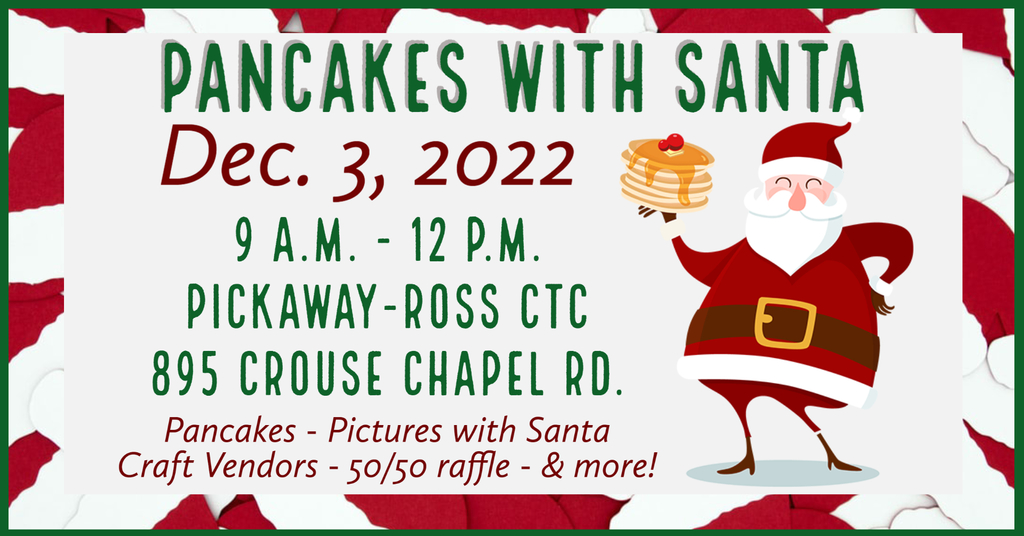 @PRCTCAdultEd is now offering the Basic Peace Officer Academy!🚓 Don't miss tomorrow's info session to learn more about prerequisites, fitness testing and more. Ready to apply? Visit register.pickawayross.com or call (740) 642-1284.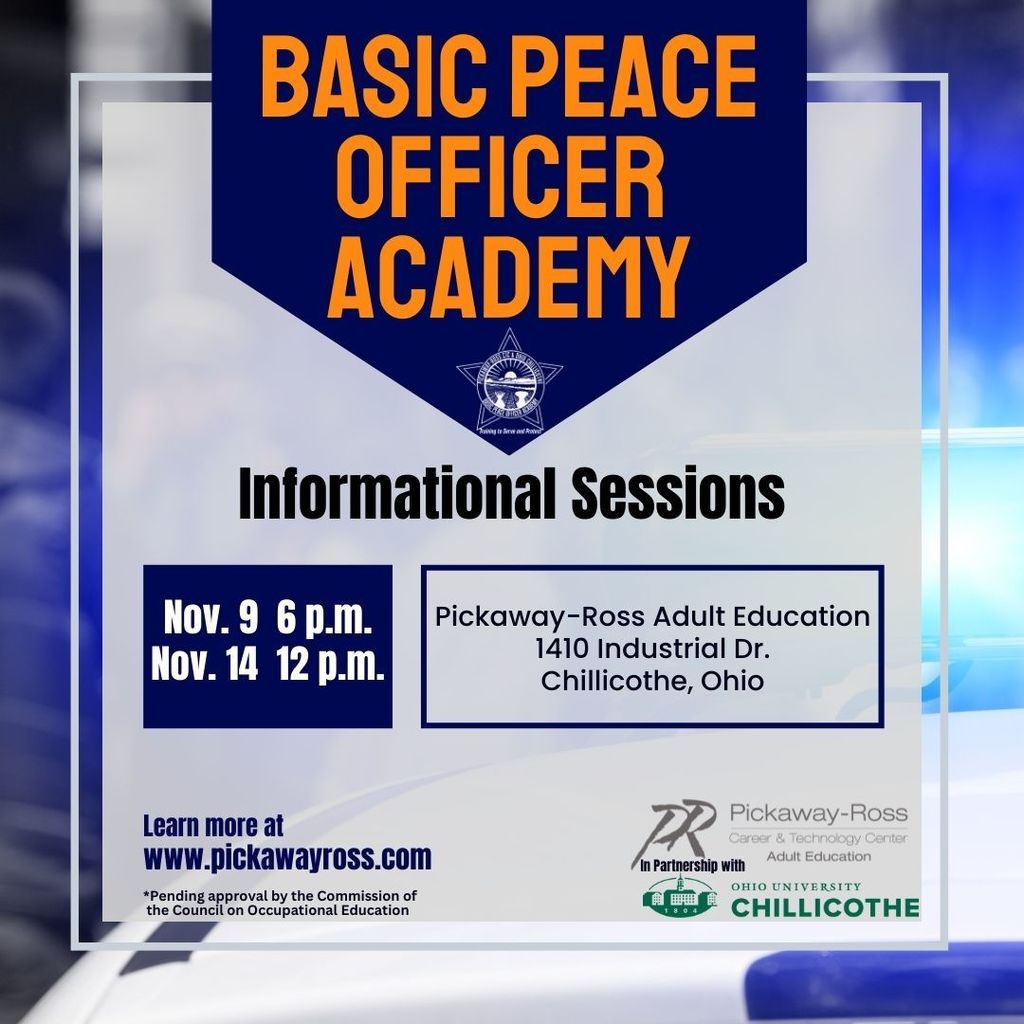 Applications are now open for the 2023-24 school year! ✏️ Scan the QR code or visit
https://pickawayross-oh.finalforms.com/
to apply! Applications are NOT first-come, first-serve so don't worry if you haven't had a chance to visit yet! #PRCTCProud #CareerTechOhio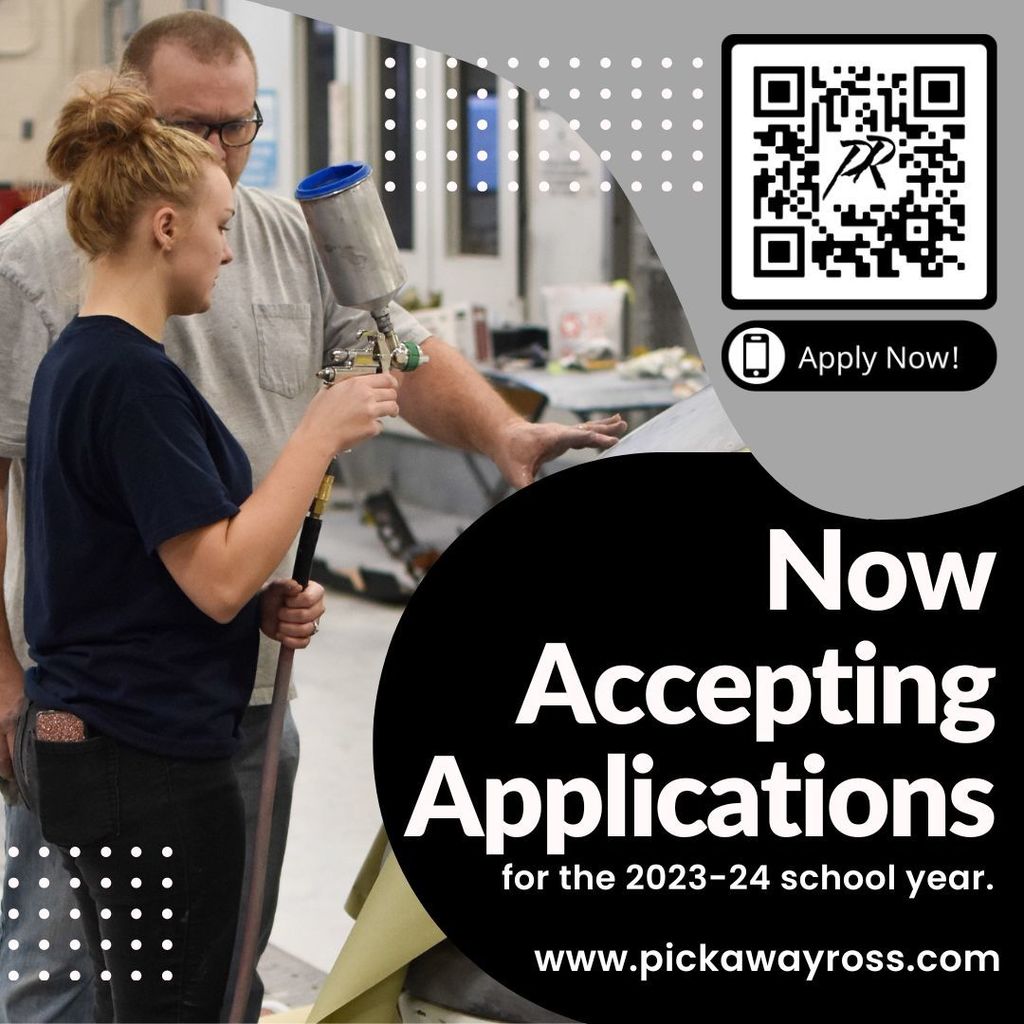 Sophomores & parents! It's almost time for Open House! ⏰ We can't wait to welcome area sophomores next week as they explore career opportunities! Thursday night, Nov. 10, we will welcome potential students & parents to campus to view our labs & meet instructors. #PRCTCProud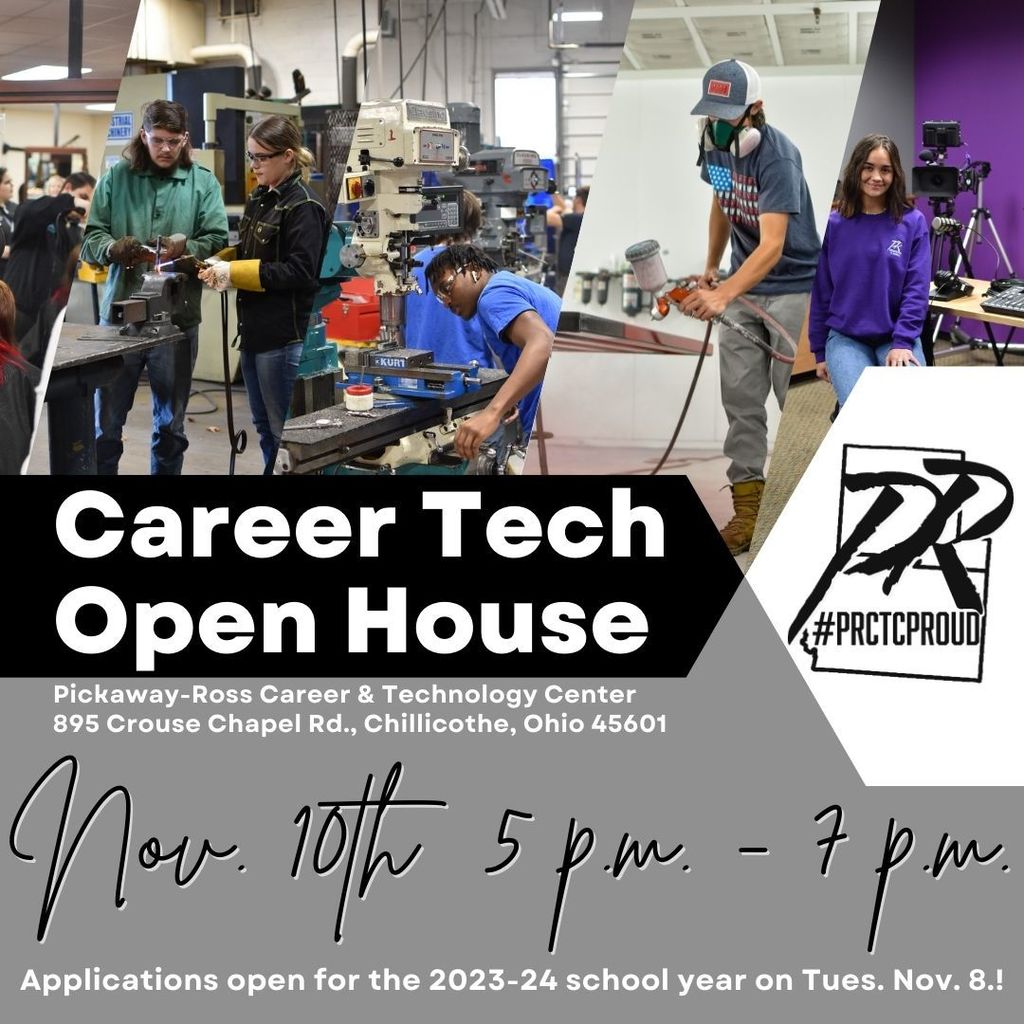 Reminder for the students & parents! There will be no school for students that attend on Main Campus due to Sophomore Tours (Tuesday-Thursday). Students will be responsible for online assignments during these days and should communicate with their instructors through Google Classroom.

Sound the sirens because our Pickaway-Ross Basic Peace Officer Academy, in partnership with Ohio University Chillicothe, is finally here! 🚔 Make plans to attend an info session to learn more about the academy and prerequisites like physical fitness testing. Learn more or register at
https://www.pickawayross.com/page/basic-peace-officer-academy
#PRCTCAdultEd #OPOTA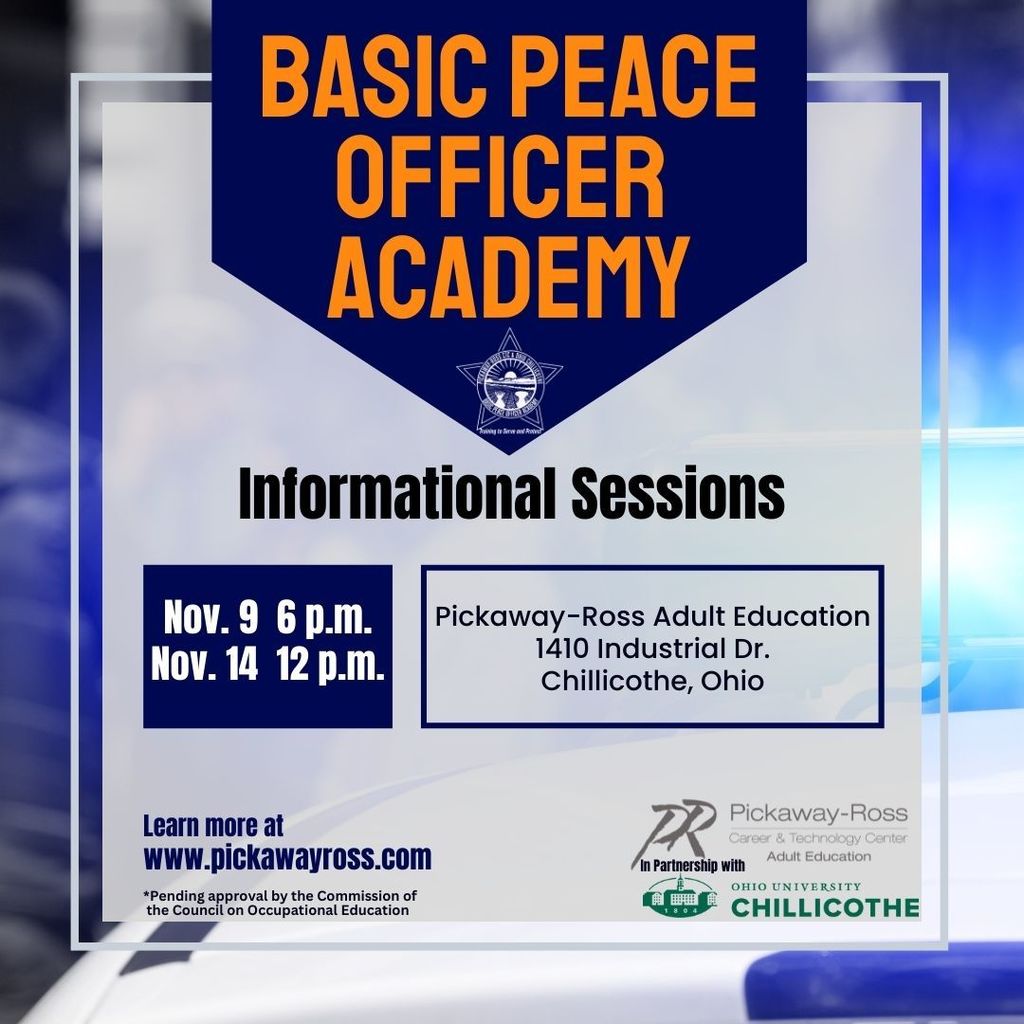 Congratulations to our first recipients of the Golden Broom award! 🏆 The Golden Broom award is a contest between classrooms and labs that promotes safety and cleanliness. Each quarter a classroom and a lab will be presented the award to display! Congrats to Ms. McConahay (classroom) and Mrs. Brown and Early Childhood Education (lab) for taking home the first award! #PRCTCProud

59 students in Ms. Skaggs Information Technology satellite program at Unioto HS recently earned their Microsoft Office Specialist (MOS) industry credential certification. Congratulations to all!! #PRCTCProud #certifications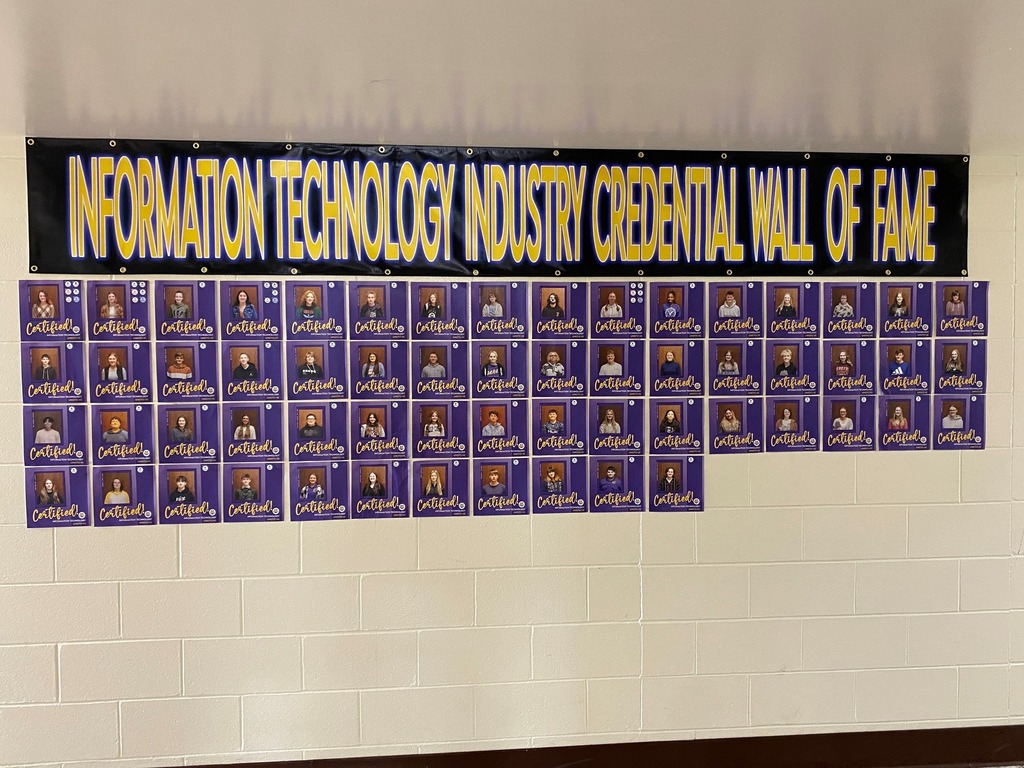 It's no trick--being on job placement is a treat! 🎃 Senior Health Administration student Rachel Kneisley (Paint Valley) is using the skills from her program at our Adult Education campus in Chillicothe for her job placement! #PRCTCProud #PRCTCWorks #jobplacement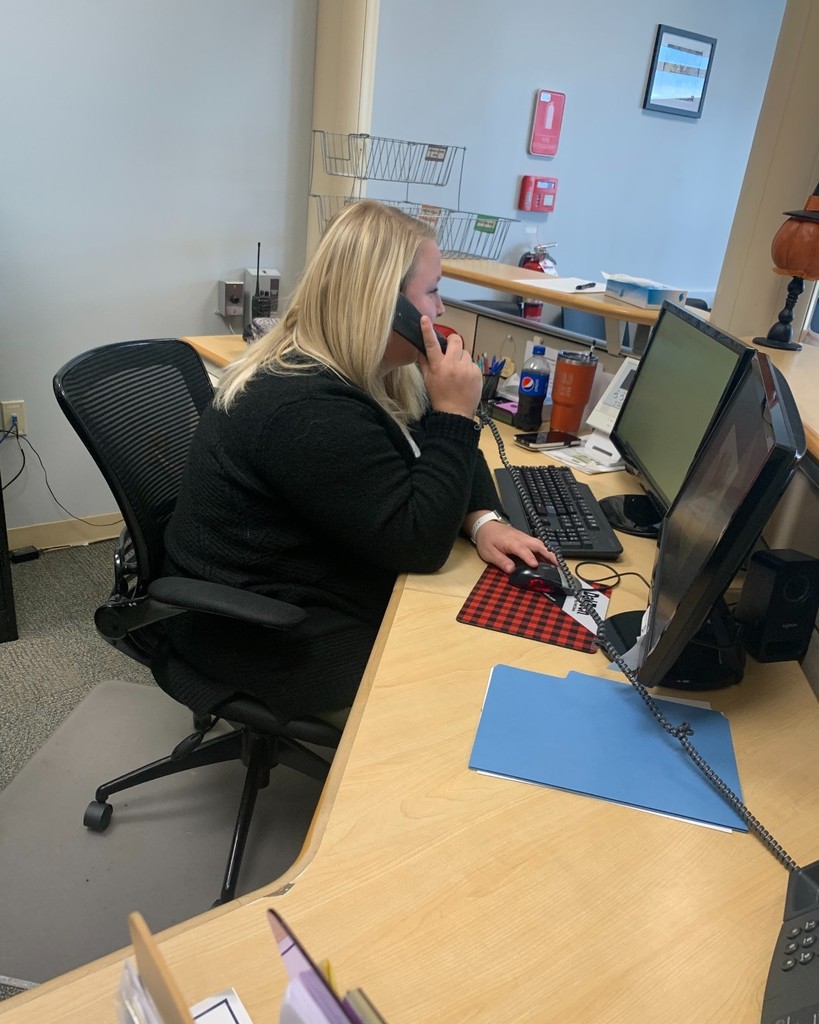 Check out the highlights from the M.A.D.E. rally and other events, in this week's episode of "PR on Air". Tap to watch:
https://youtu.be/1YBl1g9eHk8

Happy Halloween!! 🎃👻 Our Ross-Pike Educational Service District preschoolers took a trip around the building on Friday for some trick-or-treat fun! They stopped at our labs where students and staff members passed out candy! Complete album has been added to our Facebook page. #PRCTCProud #happyhalloween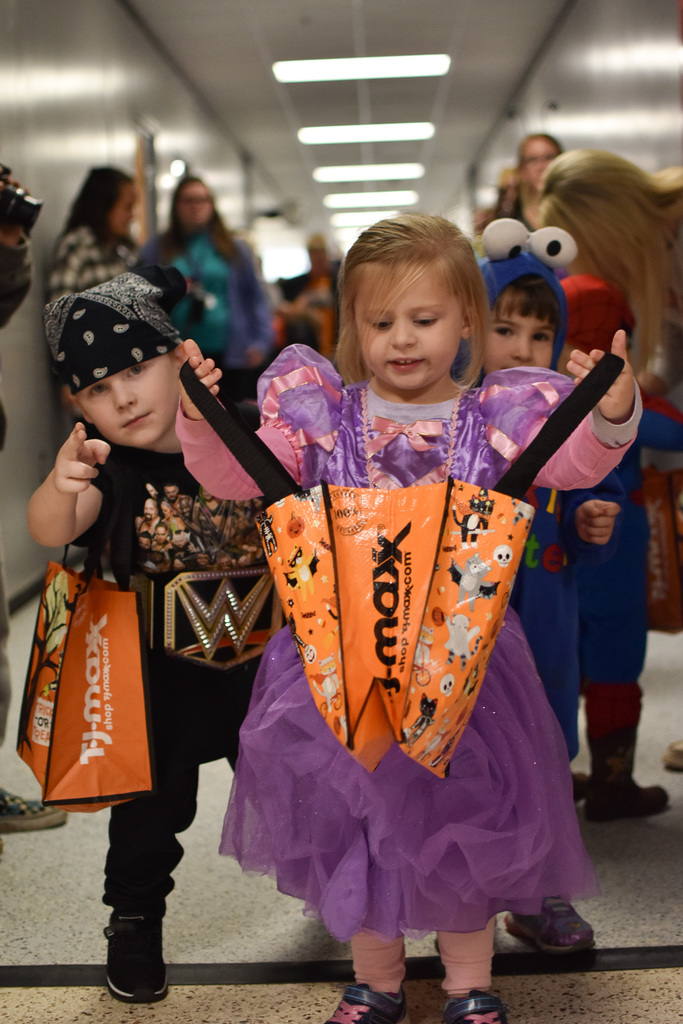 Many of our satellite FFA programs had a great time attending the National Convention.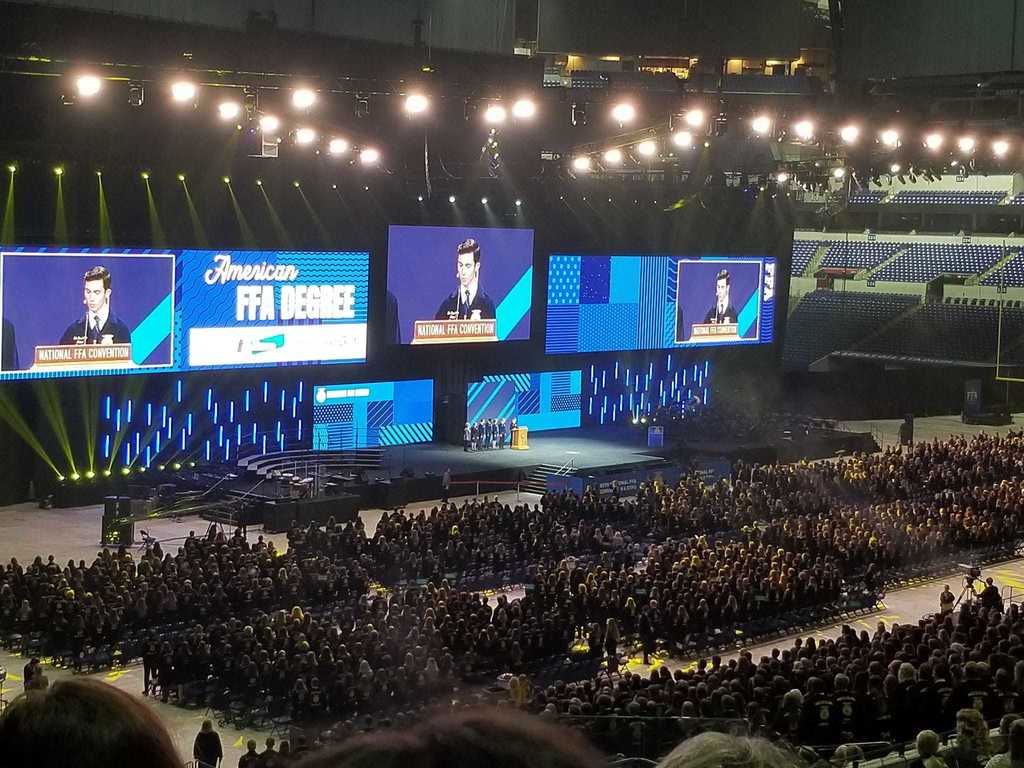 Our M.A.D.E Ambassadors did a wonderful job representing PRCTC and sharing their stories at this year's rally. A full album from the event will be coming next week! #PRCTCProud #MADE #DFCA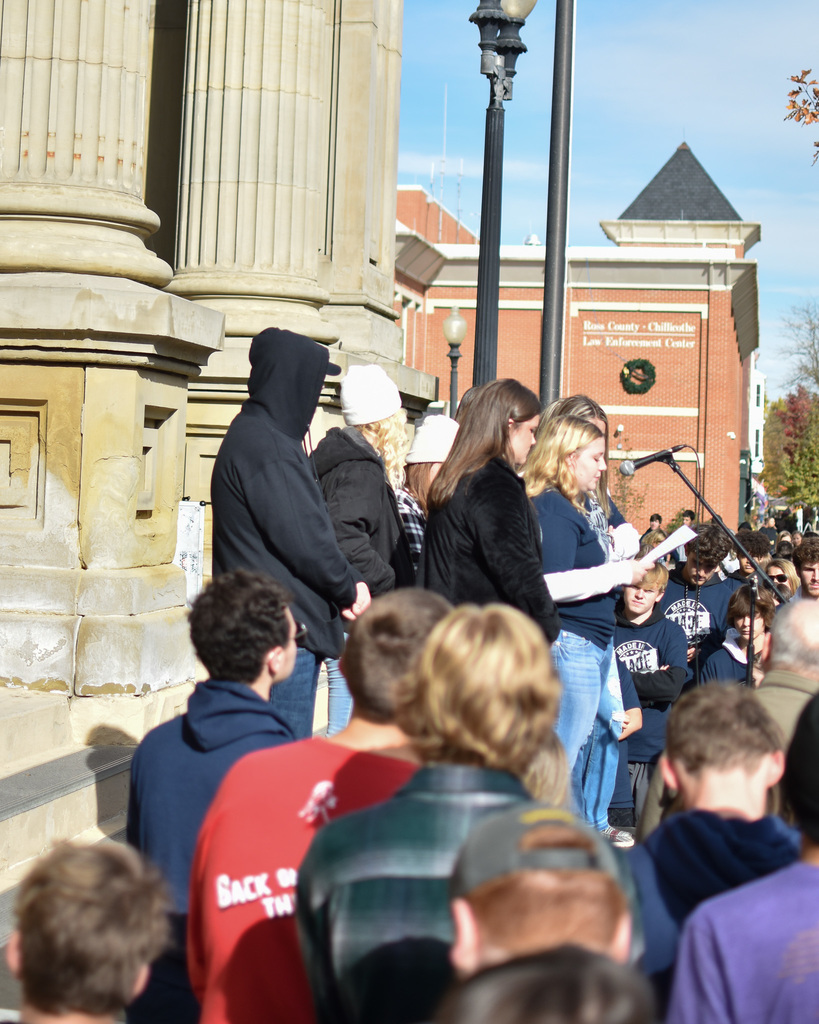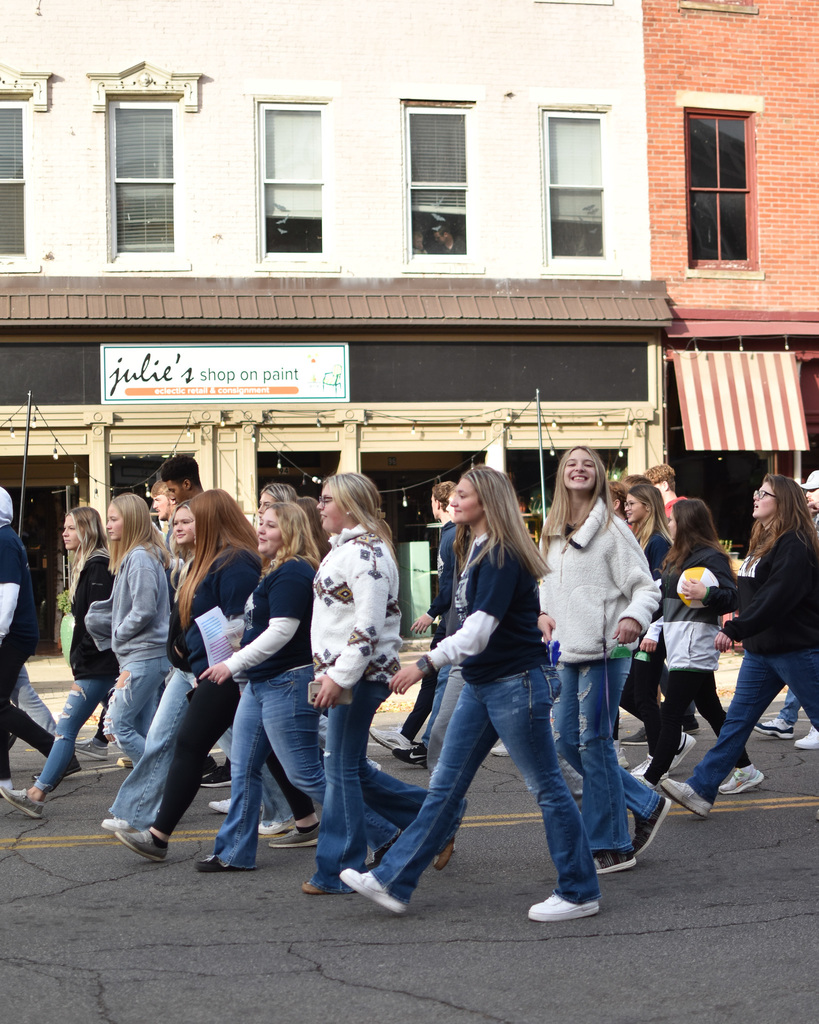 Mr. Tackett's U.S. Goverment & Economics class welcomed guest speaker Daniel DeGarmo today. Mr. DeGarmo is an auctioneer and an artifact hunter who recently discovered two land grant documents signed by James Madison and Thomas Jefferson. The documents fit perfectly into the student's lesson on federalism, with Madison and Jefferson falling on opposite sides of the topic. The students were excited to see the documents and chat with Mr. DeGarmo about the find. #PRCTCProud Double D's Auction House - Daniel DeGarmo, Auctioneer & REALTOR See less

Our career-tech student organizations are taking advantage of leadership opportunities at their fall conferences! HOSA and FFA are busy! #PRCTCProud #CTSO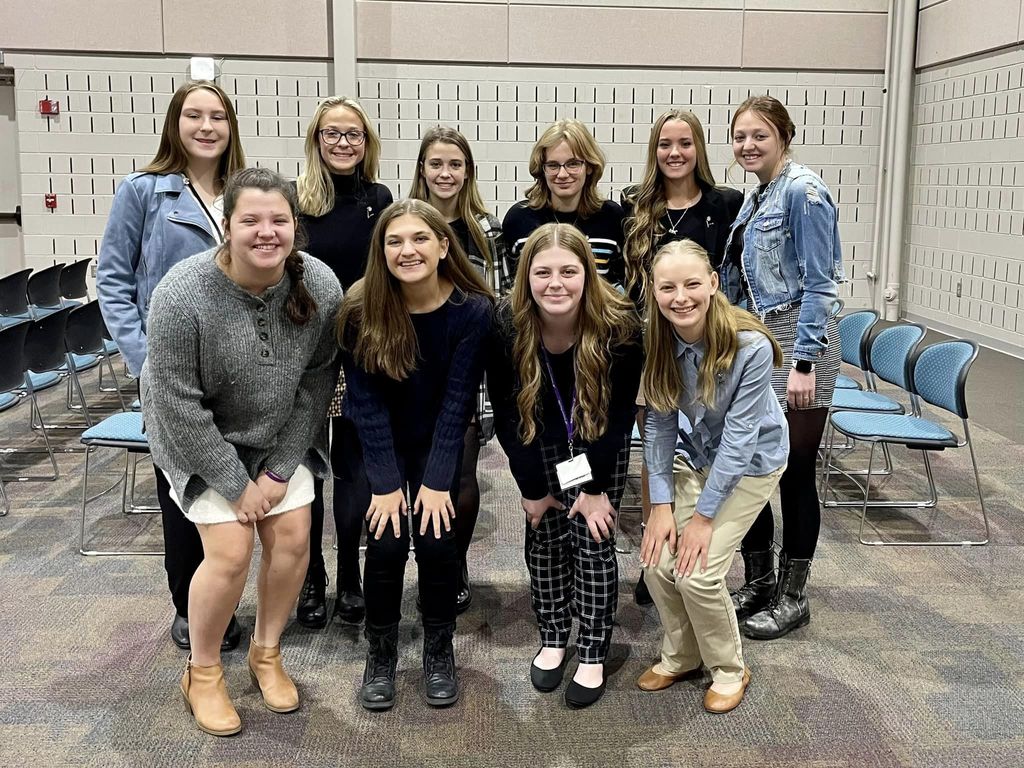 It brings us a lot of spooky season sadness, but we must cancel one of our favorite events of the year, Trunk or Treat. We hope you are able to take advantage of one of the many other events in the area and we can't wait to see you next year!