Mrs. Patrick's Cosmetology students have been very busy the last few weeks. In between all of their other events, they had a chance to collaborate with one of our favorite groups, our preschoolers, and help them with a little prep before picture day! #PRCTCProud #CareerTechOhio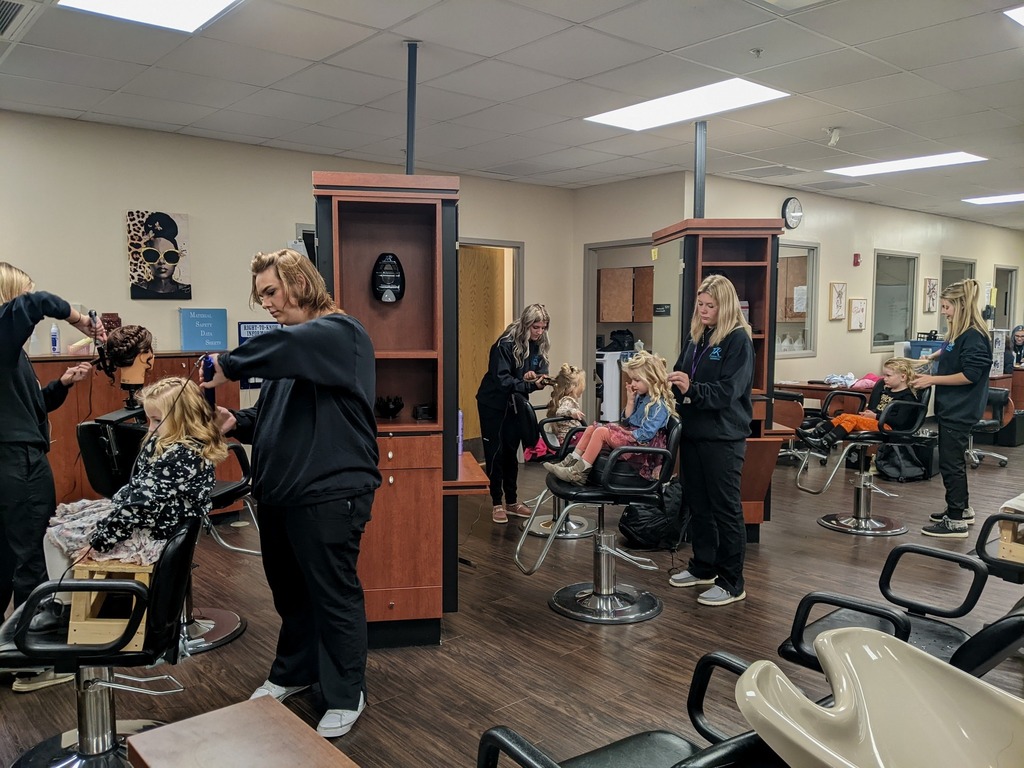 Join us for our Student Council's Trunk or Treat! Children 12 and younger are invited to campus on October 26 from 5:00 - 6:30 PM for an outdoor trick-or-trick event. More activities will be announced! All proceeds will go to Student Council and their activities. Students and staff members may sign-up to participate during lunch periods next week.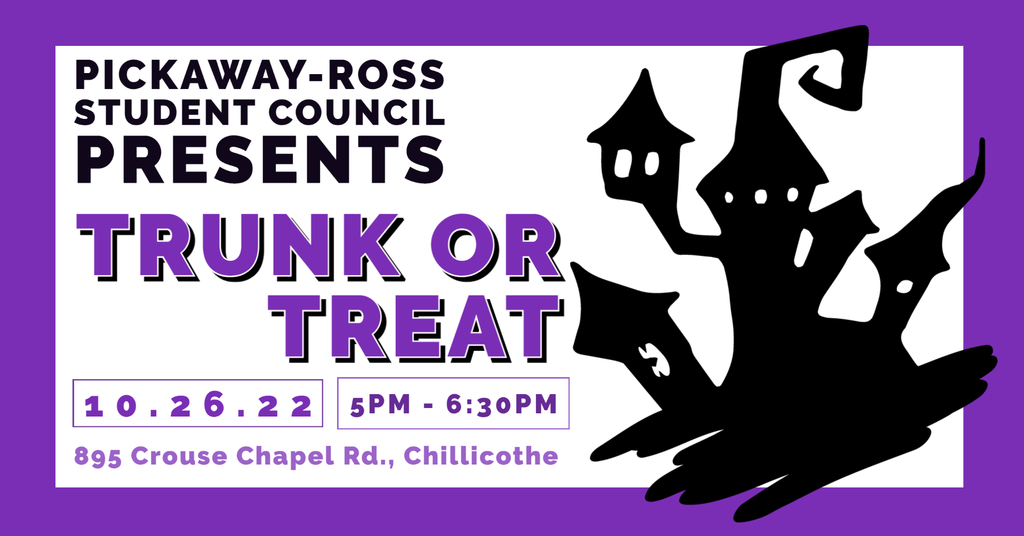 🎃 Attending the Pumpkin Show next week but already dreading parking? We've got you covered! 🎃 Park at our Circleville Campus. 424 E. Mound St., for $5 and save yourself the hassle! You'll be supporting our MADE drug-free club at the same time! #PRCTCProud #pumpkinshow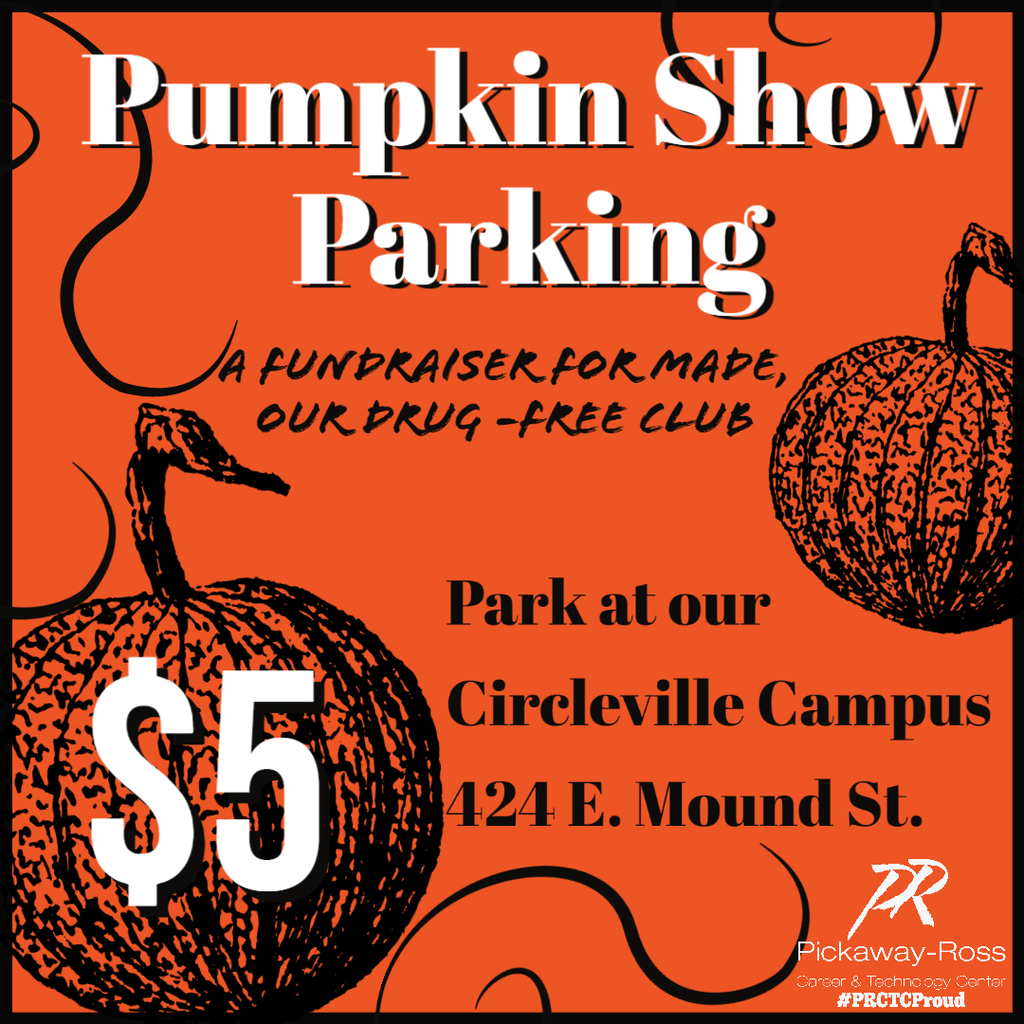 Parent/Guardians! Pickaway-Ross CTC will hold parent conferences in-person or via phone this October. Conference dates are Wednesday, October 19, 2022, from 5-8 p.m. and Thursday, October 20, 2022, from 8:00 a.m. to 12:00 noon. *Note: Parent-Teacher conferences are not mandatory (unless you have been contacted by an instructor) but are highly encouraged. If you haven't scheduled them yet, you can do so by going to:
www.myconferencetime.com/prctc
Select the instructor(s) you need to see. (Sign in to your student's ProgressBook account and click on "Grades" to see your student's class and instructor information, or check with your student). Select the day that is best for you and select a time from the time slots available. Click the "Sign Up" button and enter your student's name, your name, email address, and phone number as requested on the form. In the last box, select in-person or phone so the teacher will know the best option for you. If you choose "phone", please be sure you are available for the teacher to call at your selected time. Click sign up. You will receive a confirmation email once you are scheduled. You will also receive an email reminder one day before your scheduled day/time. If you have any questions, please call Mrs. Tackett at (740) 642-1259.




We're thrilled to announce the new app for Pickaway-Ross CTC! It's everything Pickaway-Ross CTC, in your pocket.🤳 Check out news, events and even our menu right in the palm of your hand! Download for Android -
https://bit.ly/3vvlNp4
Download for iPhone -
https://apple.co/3zXxWpr

Don't miss your chance to enroll in our Fall Practical Nursing cohort! You can train for one of the most in-demand careers in less than a year! Need more information? There are 2 info sessions left! #prctcproud #prctcae

Stop by our building at the 2022 Ross County Fair for activities and to learn all about our high school and adult education programs including our PN and RN programs! Our building is open 10 a.m. - 4 p.m. Monday- Thursday and Friday 10 a.m. - 3 p.m.. #PRCTCProud #rcf22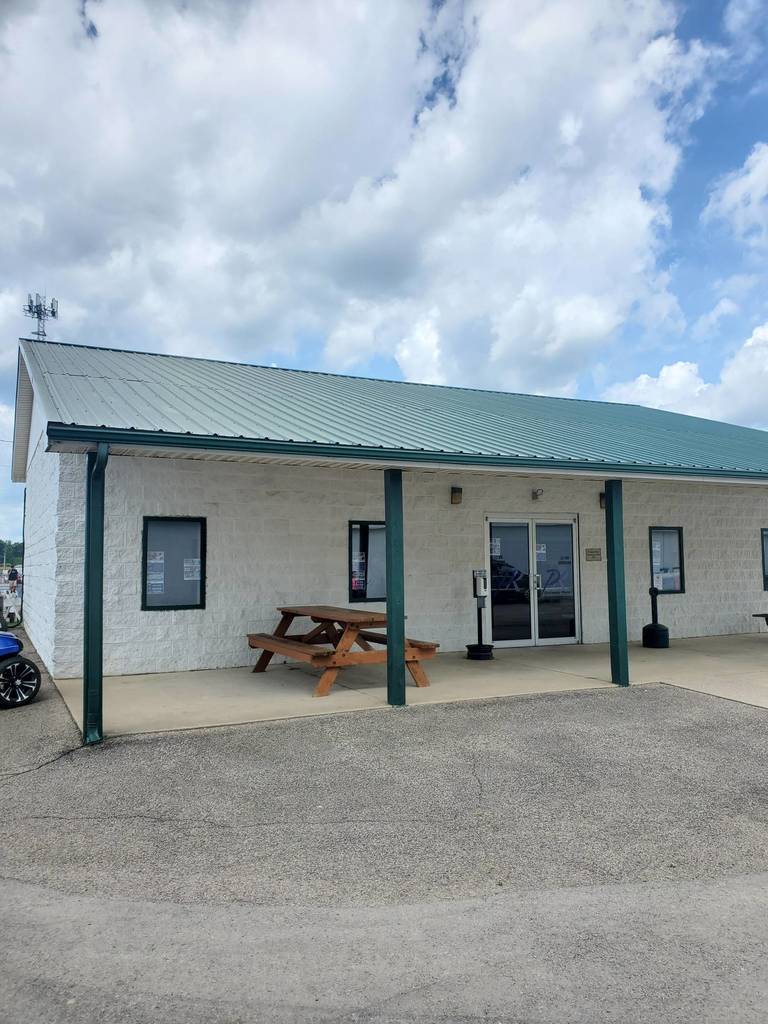 Since she was 8 years old, Victoria has dreamt of owning her own restaurant. With support from our workforce development team, Pickaway-Ross CTC, her parents, and Taco Bell management's openness to inclusion, she's pushed another step closer to accomplishing it. In just three months of securing her first job, she's increased her work responsibilities, moved to full time, is seeking ways to modify her wheelchair to do even more, and was honored as the Champion of the Week at the Western Avenue Taco Bell. "My parents are always saying you can do anything you put your mind to no matter my struggles," she said. "I've pushed to have this job and this and other jobs will influence my creativity and mindset." Read more on our website:
https://gwisco.org/job-helps-woman-with-culinary-dreams/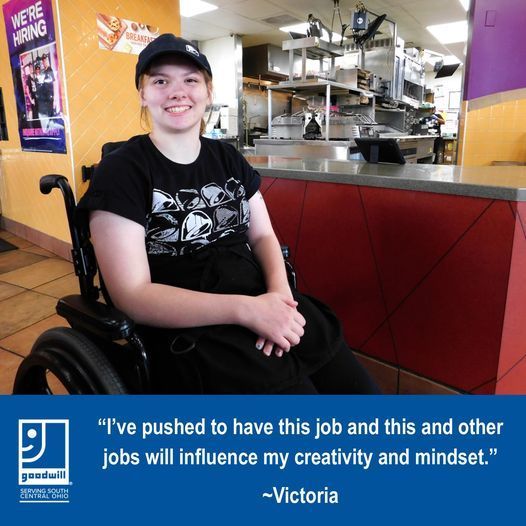 Welding instructor Tommy Collier was honored as an Outstanding Educator by the Chillicothe-Ross Community Foundation. Read about his award and the retirement of some long-time employees on this week's District blog at
https://www.pickawayross.com/Pickaway-RossPride.aspx
. #PRCTCProud #CareerTechOhio #CTEWorks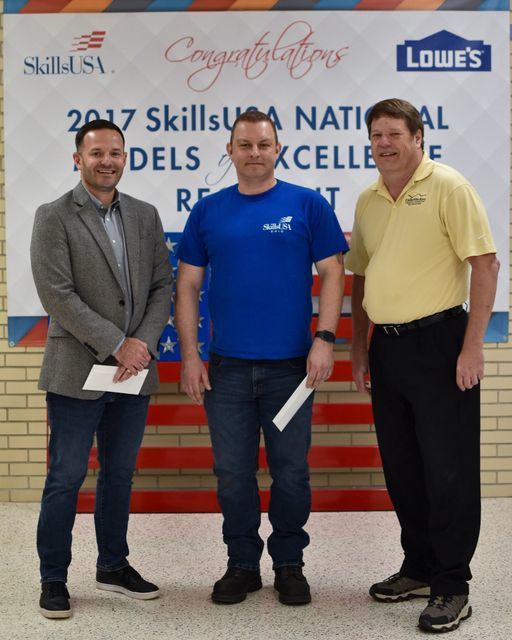 Our campuses are closed today in observance of Memorial Day so that we may take time to remember and honor.